I know it's such a big loss for us that Lovelifegirl was deleted but I decided not to stop blogging. And maybe we've lost a talented graphic designer, but I'll try to persuade her to be our make-up tutorial writer ;3
Anyway, today I'm bringing you my review about Tommy Hilfiger tribute. In my point of view, this tribute is just fine and fits well overall. The coats are very beautiful and I'm in love with the white sweater and some bags. This is what I came up with:
Nothing special, but I'm okay with it :P
On the other hand...
Also, some pieces have tacky and unflattering graphic and it's not working for me.
Here's just a little comparison between FREEBIES from few years ago and today's tribute ;-;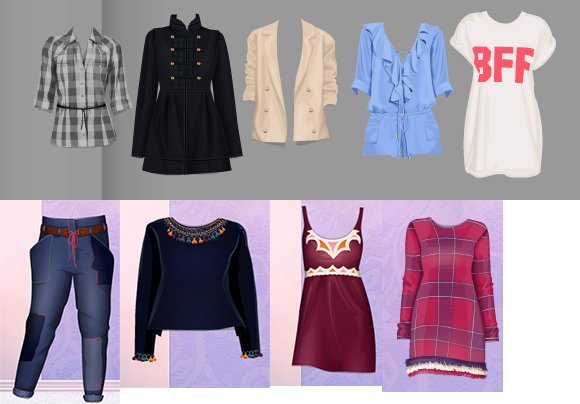 Gosh, the truth hurts! >o< I guess most of the best graphic designers of Stardoll has retired by now. :((( This is quite disappointing.
I don't say that I hate this tribute, just it's not as good as I was expecting it to be. Maybe this is the last tribute of this tribute season, and none of them impressed me enough. They just... didn't quite get there. (sorry... Stardoll)